..::RapidWeaver Design::..
We offer addons, for RealMac RapidWeaver. We also make icons, and themes for it too!
RapidWeaver Design Accordion Add-ons "Glass Arrow"
Site last published: 03/23/10
Hello
What You Get
Settings
Buy
More Info
Given all of the cool different plug-ins for
RapidWeaver
provided by
YourHead.com
, we decided to make some pretty add-ons for
Accordion
that will help you make your site look even more professional than it probably already does.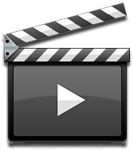 This being said/typed, you should check out all the different add-ons we have created for the
Accordion
plug-in. They are super easy to install and have a great value. We also provide you with the optimum settings for use. -Psst.... if you love value, you should check out the bundle! Over 60 styles
This set comes with quite a few different .png files. Due to requests in the realmacsoftware.com forums, we have made this accordion add-on for those wanting to justify navigation of an accordion page to the left. This usually helps visitors on your site better navigate without spazzing out. These styles can be mixed and matched to make your site look realllll nice! See if you can guess why we named them what we did! :)


Once again, the style you see on this page used to display this content gives you the gist of what you're going to get with this add-on. When you order the add-on you will be provided with not only all the images you need, but also the screenshots that will help you get the right settings ironed out. If all else fails,
e-mail us
and we'll help you figure it out!
If you don't already have the
Accordion
plugin for
RapidWeaver
, visit their site. They only charge $9.95 for the plugin and it is well worth it. Also, you can look around their
examples page
to see just a few of the creative things you can do with this plugin.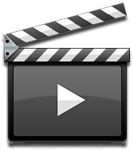 Visit the tutorial page to see how to install these add-ons. You can also refer to the screenshots on this page as well as those that come with the add-on. Thanks for using RapidWeaver Design!